It's the first week of autumn but the sun is still shining so why not take advantage of all that there is to do and see in the capital this weekend?
Here's The Owl's rundown of the Canberra scene for 3-5 March, 2023.
Jump to:
Gigs
Ninajirachi (18+)
Ninajirachi is a DJ who has a large following and has had the opportunity to DJ at big festivals such as Beyond the Valley, Field Day, Wildlands and Spilt Milk.
When: Friday 3 March, 9 P.M.
Where: FICTION, 50 Bunda St
Tickets: $11.34
The Watermelon Sugar Tribute (18+)
Get your Harry Styles on with this upbeat tribute night hosted by MOOSEHEADS Canberra. If you are a Harry Styles or One Direction fan this is the perfect event for you! Bring your friends and get ready to party hard.
When: Friday 3 March 10 pm
Where: MOOSEHEADS, 105 London Cct
Tickets: FREE!
Stella Donnelly Flood Tour (18+)
The award winning musician from Perth is coming to Canberra to show off her music talents.
When: Friday 3 March, 8 P.M.
Where: UC Hub, University of Canberra
Tickets: $40.53
Theatre
Sparrow Folk
Sparrow-Folk are launching their new comedic musical show "Nice Pair" at the Canberra Theatre. The duo will be testing out some of their new material, before they head to the Melbourne International Comedy Festival later in the month.
When: Friday 3 March, 7 P.M.
Where: Canberra Theatre
Tickets: $30
Cats – The Musical
Canberra Philharmonic Society is presenting 'Cats – The Musical' at the Erindale Theatre. The high energy dancing, toe-tapping musical classics will be an evening of passionate performances you won't soon forget.
When: Friday 3 and Saturday 4 March
Where: Erindale Theatre
Tickets: Online
Arj Barker – The Power Hour
American Comedian Arj Barker is back down under and in the capital this weekend. Barker will be performing two shows, with the first in Queanbeyan on Friday at 'The Q' (Queanbeyan Performing Arts Centre) before he heads into the Canberra Theatre on Saturday.
Barker's show titled "Power Hour" will incorporate jokes from across his 30 year career that he has refined and put into what could likened to a 'Best of Album' that musicians would release. All this will be combined with some new material and some of his all important improv to guarantee a night full of laughs.
Tickets for both shows cost $55.
Downtown – The Mod Musical
'Downtown' features female musical performances based around the strong female artists in the Mod era, back in the 60s, focusing on the stories of 5 very different women.
The final weekend of shows kicks off on Friday 3 March with a sold out show, however there are still plenty of tickets available for 2 P.M. and 8 P.M. shows on Saturday, as well as the final show at 2 P.M. on Sunday.
I Have No Enemies
If you're looking for thrilling play that will make you fear your phone, then I Have No Enemies is made for you.
This dramatic play by the Bare Witness theatre company explores the themes of data collection, surveillance and the place of humans in the digital world.
The play starts with the four actors listening to a voicemail containing very sensitive voicemail, they then get stuck in an adventure untangling the depths of the online word.
The play is on both on Friday and Saturday. The Box office and Bar open at 7pm while the starts half an hour later.
Little tip from a resident: There's parking alongside the Gorman Art Centre however as it close to the city center it can get really busy so take that into consideration if you decide to attend this event.
Where: Gorman Arts Centre
When: Friday 3 and Saturday 4 March, 7:30 P.M.
Tickets: $27.50-$38.50
Mary Coustas's 'This is Personal'
Happening on both Friday and Saturday, the renownd Mary Coustas's show explore the themes of love, loss and laughter and their impact on human beings.
This one women show built around's the questions of her inquisitive daughter and how her answers allow her to grow as a mother.
Directed by Blazey Bast, this is an enlightening show that allow the spectator to relate to her issues and discover more about themselves.
Get your tickets fast on the Canberra Theatre website.
Things to try
Free cocktail masterclass at the Little Burley Market
Are cocktails your go to drink on a night out? Well with Ambrosia Distillery you can learn how to make them professionally this weekend at The Little Burley Markets! Whether this is your first time making cocktails or fifth time, don't be shy, come along to a half hour class to learn how to create delicious cocktails that you'll soon be able to make at the comfort of your own home.
When: Saturday 4 March, 10 A.M. and 12 P.M.
Where: Little Burley Market, Queen Elizabeth Terrace
Tickets: Free!
SOS: Salsa on Saturday
What a better way to spend your Saturday night than trying Salsa Dancing! Get down to the Croatian Club in Turner for 4+ hours of dancing fun! All experience levels are welcome. This weekend's theme is "Hawaiian Summer", so get out your floral shirts and lays!
When: Saturday 4 March, 7 P.M. – late
Where: Australian Croatian Club, Turner
Tickets: $20 online or $25 at the door
Learn to felt
Felting is an age-old skill that allows you to really show your artistic ability through making bags, clothes and whatever your imagination wants. This special workshop will teach you the process of going from a pile of wool, to an incredible finished product. Suitable for adults all the way down to children 11 and older, felting is a great way to spend a few hours in Canberra this weekend.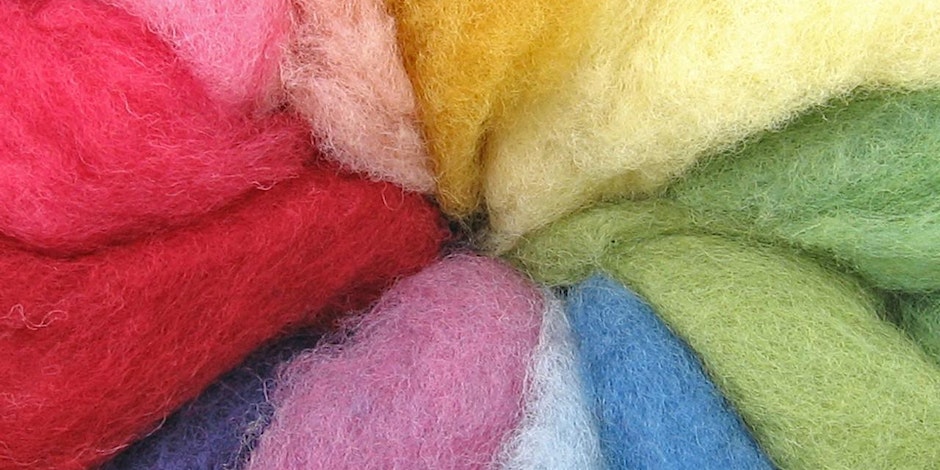 When: Saturday 4 March, 9:30 A.M. – 1 P.M.
Where: 7 Holtze Close, Hackett
Tickets: $80